What's Happening at O'Halloran's & in The Clem…
City Sneakers will be at O'Halloran's Tuesday, March 10, 2020!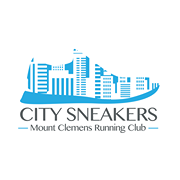 The Macomb County Family YMCA, Mount Clemens DDA, , Macomb County Health Department and the Macomb County Executives Office have joined together to form the Mount Clemens City Sneakers running/walking club. Our mission is to offer a non-competitive atmosphere for runners and walkers in downtown Mount Clemens by creating a healthier community stride by stride.There is no cost to join, the only requirement is to have fun and a good workout. Runners and walkers of all ages are welcome to participate in this free weekly event. We will meet at a different Downtown Mount Clemens restaurant each Tuesday at 5:45 pm and follow a four mile run or a two mile walking route. After the run/walk we will stay to enjoy food, drink and good conversation. See you Tuesdays at City Sneakers.